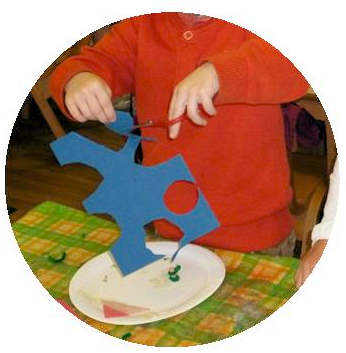 ...I feel grateful on a daily basis that my child is a pupil at Blackwell. He has two more years to go, but already does not want to leave... (Parent comment)
The basic skills of oracy (speaking and communication), reading, writing, maths and social skills are key to any child's success in all areas of learning.
The table below illustrates some of the activities available to the children to help their skill development.
| | | | | |
| --- | --- | --- | --- | --- |
| Oracy | Reading | Writing | Maths | Social skills |
| A'talk rich' curriculum and staff all trained in Elklan language development and following Elklan strategies | Curriculum opportunities such as Guided reading, reading practice, performance reading, storytime sessions and modelling of teachers reading | Daily writing as part of a language rich curriculum | Daily maths skills, particularly number skills and mental maths skills, taught | Behaviour policy to support social skills |
| Learning Partners | Reading with Burcot Grange residential home residents | Writing across the curriculum | Opportunities for creative maths homework both on line and in homework books | Learning partners used across the school |
| Opportunities for presentation, for example reading stories to visitors at an exhibition, school productions, class assemblies | Homework activities linked to reading, including computer based learning | Opportunities for presenting and celebrating writing through displays and celebrations | Use of resources, models and images to ensure children understand number | Philosophy for Children extends development of thinking, empathy |
| Philosophy for Children sessions | Systematic synthetic phonics teaching | 'Writedance' used for all children to develop a cursive joined handwriting style | Talk for maths used to develop children's ability to think and reason | Universal values collective worship themes |
| Homework opportunities linked to oracy | A clear progression of knowledge and skills teaching and learning | Creative homework activities to engage children in writing | Maths applied across the curriculum | Project learning to develop co-operation |