Governors at Blackwell, including Finance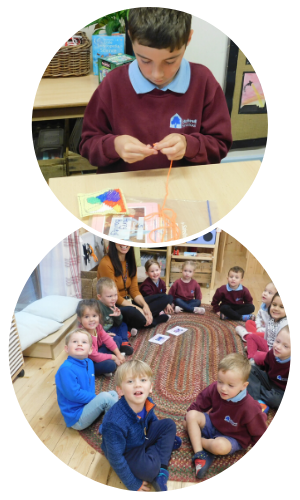 It is the governing body's role to support the head teacher in leading the school and act as a 'critical friend' as well as ensuring statutory responsibilities are carried out. The governing body consists of a range of motivated and committed members with a wide variety of experiences which support the life of the school.
...we are very grateful to the leadership, staff and governors . BFS is an amazing school which manages to combine the most caring and nurturing atmosphere with expectations of the highest standard... (Parent comment)
Governors:
One governor has a governance role in another educational institution. There are no material interests arising from relationships between governors or governors and school staff. There are currently three associate members.
As a school we recognise that a diversity of thought, voices and perspectives is essential to good governance and the effective running of any organisation. We regularly collect diversity information from our governors and, depending on current data, can use this to:
➢ target recruitment to address gaps in experience and diversity
➢ develop and adapt board practices to ensure full participation
➢ prioritise training and awareness-raising in identified areas
➢ address potential 'blind spots' through seeking wider advice and perspectives on current and upcoming opportunities, challenges and risks
However, we are unable to publish this information as it would mean that individual members of our governing body are identifiable.
Governor name
Type of governor (elected by)
Committee member for
Specialist responsibility
Term of office started
Term of office ends
Attendance at meetings 2022-23
Business declarations
Anna Moss
Head teacher
All
n/a
n/a
n/a
14/14
Wife of associate head teacher
Helen Townsend
Teacher (staff)
Curriculum
n/a
2021
2025
7/7
Sister of administrator

Hugh Evans

Co-opted (Governors)
All (Chair of Finance)

Finance

Safer Recruitment

Statutory responsibilities

2020
2024
14/14
None
Joanne Taylor

Parent

(Parents)

Finance

SFVS (Finance)

Maths/ PE/ PFTA

2021
2025
14/14
None

Isabel Welch

c/o Blackwell First School

0121 445 1622

This email address is being protected from spambots. You need JavaScript enabled to view it.

Chair of Governors

Co-opted (Governors)

Curriculum

Curriculum

English

Headteacher Performance Management

2022
2026
6/7
None
Ken Lewis

Co-opted

(Governors)

Curriculum

Behaviour

Pupil safety, including esafety and bullying

Views of stakeholders

SEND

2022
2026
6/7

Governor at another school

Debbie Wilson

Vice Chair of Governors

(Governors)

Curriculum (Chair of Curriculum)

All safeguarding

Curriculum

Safer recruitment

2020
2024
14/14
Two roles in school

John Reed

Bakul Kumar

Co-opted

(Governors)

Co-opted

(Governors)

Finance

Premises

(Chair of Premises)

Attendance

Computing

2022

2023

2026

2027

9/14

n/a

None

None

Clair McNeill- with voting rights

Paul Lewis- with voting rights

Simon Checkley- with voting rights

Associates

(Governors)

Curriculum

Finance

Data- outcomes

Teaching and Learning

Finance

2019

2021

2022

n/a

n/a

n/a

n/a

n/a

n/a

None

None

None

Becky Jones

Parent

(Parents)

Curriculum

Appeal

SMSC

2021
2025
7/7

None
Clerk to Governors is Clare Tomlinson and enquiries regarding governance should be addressed her at 0121 445 1622 or email:
This email address is being protected from spambots. You need JavaScript enabled to view it.