Admissions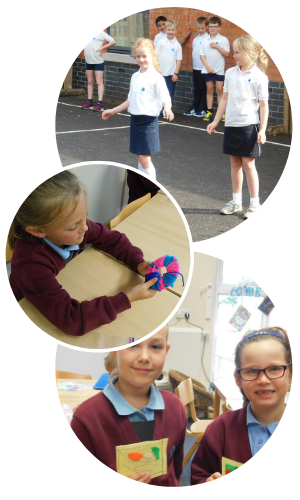 Children are admitted to Blackwell First School Nursery and Forest School in accordance with our admission criteria and applications should be made in the January prior to the academic year in which they will attend Nursery. Please request admissions forms from the school office.
Children are admitted to Blackwell First School after applying online to Worcestershire County Council for a place before January of the year they are due to start school. Please see the school office for further information. Visits to the school are welcome. For further information and details of our Open Evening please phone the school office.
Click here for Worcestershire admission arrangements
, including appeals.
An offer of a place is made in April of the year when the child is due to start school. Blackwell First School strives to ensure that every child settles quickly into school. Parents are encouraged to bring their children to school regularly prior to entry.
The induction programme for prospective Reception children and parents
Before admission
· open morning and evening - Autumn term
· story club (July) which provides an opportunity to meet new friends and meet the teachers
· induction evening - Summer term
· meet the teacher videos on Blackwell First School YouTube channel
After admission
gradual entry during the first 2 weeks
new parent meeting - during first few days of the Autumn term
parent consultation meeting - Autumn term
Admission for pupils with disabilities
We offer provision to support those children with disabilities. The Accessibility Legislation (2003) ensures that the school is open to all children.
School Visits
We have a film on the HomePage of our website which provides an overview of life at Blackwell and the website itself provides detailed information. If you contact the school office (This email address is being protected from spambots. You need JavaScript enabled to view it.), we can provide you with a propspectus for either Nursery or school. Any specific questions can be directed to the office email address or if you would prefer a telephone appointment to speak to the head teacher, Mrs Anna Moss, or another member of staff, please call 0121 445 1622. We host visits to the school by appointment only. Tours will be limited to 20 people so please email the school office to sign up for a tour.