Our School Vision and Ethos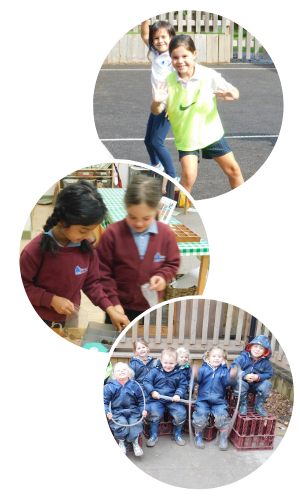 At Blackwell First School we aim to educate the whole child and to ensure children are happy, healthy and fulfil their potential in terms of development of skills for life, social and moral values and academic success.
VALUES
*Respectful and responsible citizens *Competent and confident learners *Aspirational individuals
KEY COMPETENCIES
*Co-operation *Communication *Independence *Resilience *Problem solving
In order to develop well rounded children, Blackwell offers:
Stimulating and creative learning, with a focus on basic skills
Education to support future careers
Skill development centered around personal and social skills
Opportunities to develop healthy lifestyles
We follow 'Universal Values' as part of our development of the 'whole child'.
....a very special place that we are all proud to call our school... (Parent comment)
Click here to see our BFS Vision.
Please contact us for a full prospectus or view our film on our home page.