Healthy Lifestyles & Sports at Blackwell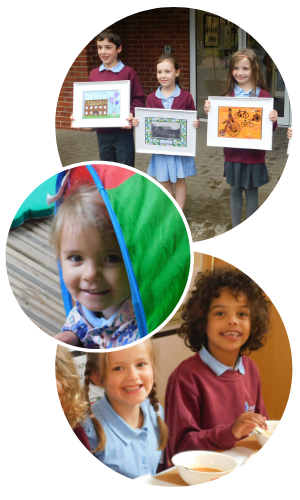 Developing healthy children is an important part of life at Blackwell. Whether it is through encouraging healthy eating, the development of sport and active lifestyles or the nurturing of healthy minds through our social and emotional curriculum work, a wide variety of our work contributes to the children's health and well being.
...we hugely value the focus on the outdoors... (Parent comment)
The table below illustrates some of the activities available to the children to help their healthy development.
Healthy eating

Sport and active lifestyles

Healthy minds

· Healthy tuck shop, including home baked bread by Year 4s

· Curriculum cooking

· Hot school meals cooked by our own school cook in our kitchen

· Healthy packed lunches and snacks from home encouraged

· Curriculum work in Science and PSHE on healthy eating

· National curriculum PE teaching focussing on skills

· Weekly Forest School and daily Wake and Shake for every year group

· 100% of children engaged in afternoon sport clubs each year, including Yoga and Mindfulness sessions

· Inter and intra school sport competitions

· Involvement in a collaborative sport network developing staff expertise

· Part of Bromsgrove School Sport network alongside the 'Active Academy', with coaches supporting extra curricular clubs and staff CPD

· Forest School and Yoga/ Mindfulness sessions for every year group

· Personal, Social, Health and Emotional education (PSHE)

· Philosophy for Children (P4C)

· Curriculum work centred around child development

· Strong development of Social, Moral, Spiritual and Cultural development (SMSC)
We currently have the Platinum Kitemark for Sport showing excellent practice and opportunities for children. This is achieved after working at Gold level for 5 years.
SPORT PREMIUM
From Autumn 2013, schools have received School Sport Funding to spend on School Sport. During 2018-19, Blackwell continued to prioritise inter school competitive sport, staff professional development through the use of two specialist sport teachers and developing the sporting opportunities available to children through extra curricular clubs as well as all Year 4s engaging in water sports. This has led to 100% of children taking part in inter school competitive sport through our membership of the Bromsgrove 'All Active Academy', 100% of children participating in after school sport and staff training in gymnastics, games, badminton and cricket ensuring that all PE lessons taught are at a good or better level. In September 2014-2019, Blackwell attained the Gold Kitemark for Sport in school and from 2020 we were awarded the Platinum mark. In 2023-24, the Sport Premium will be spent on: extra curricular clubs for 100% of children; competitive sporting opportunities for 100% of children and staff professional development. The impact of this will be measured throughout the year through quality of PE teaching, attendance and success at competitive events and the retention of the Platinum Kite.
Click here for Sport Premium report 2023.
FOREST SCHOOL
At Blackwell, we have five Forest School leaders and several Forest School trained assistants, all trained through Bishop's Wood Outdoor Centre. Through excellent professional development, the leaders offer learning experiences in our three Forest School sites that support the children's developing values and key competencies. Whether the children are lighting fires, using tools, den building or storytelling, there is something for everyone. We use our sites in almost all weathers, except high winds and lightning storms, helping the children to develop their awe and wonder for the natural world. Our Forest School enables children from our Forest School Nursery to continue their Forest School journey, but also welcomes new children at the start of Reception. All children visit Forest School from Reception to Year 4 and it is a firm favourite at Blackwell.