OFSTED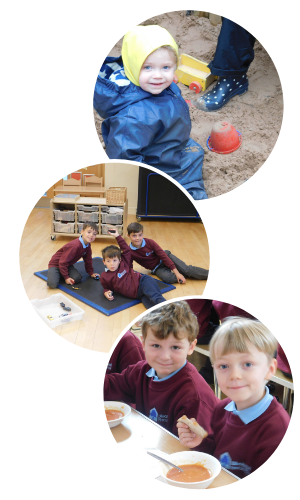 Blackwell First School was inspected by OfSTED in January 2011. You can read our report on the OfSTED website. The link to DfE data held on the school can be accessed through this link https://www.gov.uk/school-performance-tables
OfSTED main findings included:
"Blackwell First is an outstanding school. It has improved significantly since the last inspection and continues to do so under the strong and dedicated leadership of the headteacher."
"The excellent curriculum results in pupils developing a wide range of skills for the next stage of their education. This includes many leadership and teamwork skills through their involvement in school life and in the community. Excellent care, guidance and support ensure that all pupils are able to learn and develop confidence, regardless of their individual circumstances."
In the Parents' questionnaire, OfSTED said:
"Typical comments included, 'We are delighted with the progress our child has made at the school and our child is always happy to go to school,' and, 'It feels like one big family in one big house!'"
...we are so happy with our children's progress... (Parent comment)
As from September 2015, OfSTED has no longer routinely inspected schools that on their last inspection were judged as outstanding. We continue to be inspected by external inspections each year and are pleased to say that on our most recent school reviews, the school self evaluation was validated by two separate reviews (2022). An external review of Governance (July 2018) and the awarding of an Early Years Quality Mark (2021) also outlined the strong practice at the school. OfSTED routinely began inspections of schools designated 'Outstanding' at their last inspection from September 2021.